If you think your kitchen could use some updating, and you've decided that an ultra-contemporary look is the way to go, you've come to the right place.
We've found some great tips from professional kitchen designers that will make revamping your old-fashioned cooking spot into a modern masterpiece an absolute doddle, whatever your preferred aesthetic. 
Let's blast off into the future. The future of your stunning bespoke kitchen, that is!
1. A modern island bar will never date your kitchen but will add a plethora of handy storage and dining options
2. An all-white colour scheme is undeniably modern. If you like a fresh look, this could be a great for you!
3. If all-white doesn't quite fit with your tastes, monochrome styling is bound to. Striking, brave and bold, it really perks up a space
4. Contrasting new items and styling with something more traditional, such as an exposed brick wall, will effortlessly highlight all the modern touches you've included
5. It's getting a little space-age in here now, as polished metal is a great way to ensure your kitchen looks ultra modern. Always aim to buy polished appliances at the very least
6. A chalkboard wall has become the latest modern must have item. You can't deny that it would be fun to have one in a family home
7. Why have ordinary handles and lights when you can go all out for some funky, ultra-modern ones? What a way to make this kitchen feel out of this world!
8. Reflective materials always feel modern and clean so, whatever colours you opt for, try to go for gloss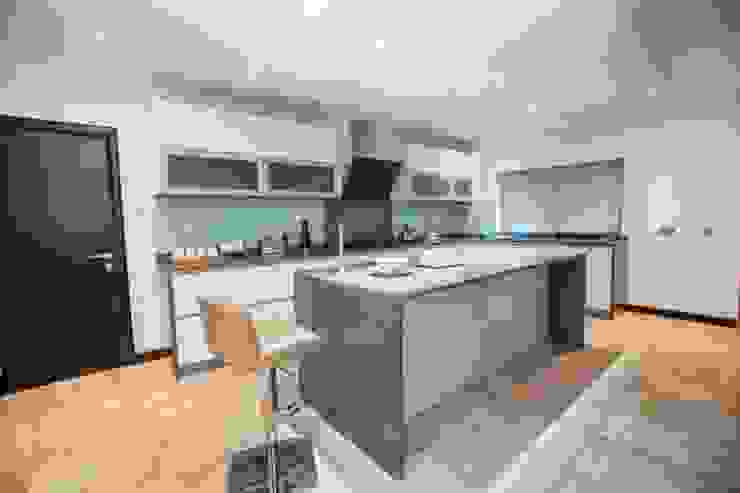 Open plan white gloss kitchen with island
Schmidt Kitchens Barnet
9. An open plan kitchen is a modern kitchen, so break down those walls and show guests you have nothing to hide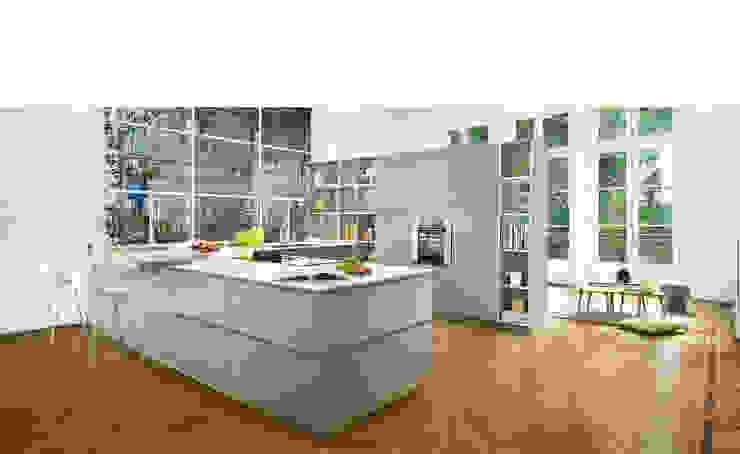 High Gloss Open Plan Kitchen
Schmidt Kitchens Barnet
10. With a breakfast bar or island, you'll need some futuristic bar stools to go with it
11. Modern spaces always focus on being multifunctional, so try to add a formal and casual dining area to your kitchen
12. If you can't shake a need for colour, don't. Be as bold and unapologetic as you dare!
13. If your kitchen lighting is on point, so too will you modern aesthetic be. Under-cabinet strip lighting is fantastic!
For more kitchen inspiration, take a look at this Ideabook: 12 Simple Ways To Organise Your Kitchen.