Think of the bathroom in your everyday home: it's the space where peace, privacy and relaxation reign, regardless of what you're up to while in there. And for this reason it needs to have some kind of 'look' about it, right? One that can help to boost a calming ambience and lower those stress levels, particularly if you've just survived another rough day at work.
And while some people prefer to get lost from the world's worries by soaking it up in a tub, others have no problem recharging by standing underneath a showerhead and feeling their stresses flow away. 
So, sit back and relax, and let these 15 bathroom designs (each flaunting its own fabulous shower) inspire you.
2. How about shades of blue to lift those tranquillity levels?
4. Who said you can't get super creative with floor- and wall tiles?
5. Never underestimate how lighting can enhance a room's ambience.
6. That damask motif on the shower's glass screen is the ideal touch of elegance.
7. How about a Mediterranean design (with chilled blues) to style up your bathroom/shower space?
8. Less is indeed more, and we just love that wall niche that adds so much functionality to the shower.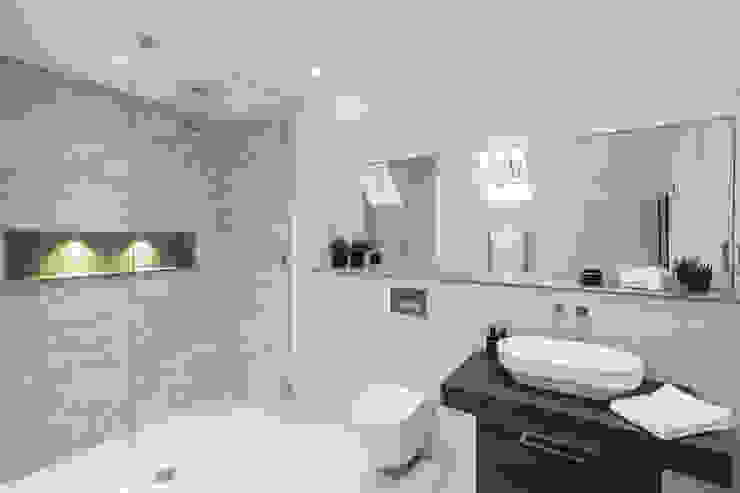 Winchester
Studio Hooton
9. A neutral colour scheme that flaunts one vibrant tone? It works in here, so it might just work in your bathroom as well.
10. Timber and stone are tried-and-tested materials for spaces that need to flaunt a slightly rustic and raw look.
11. And speaking of raw, how eye-catching is that stone focal wall on the right?
12. When it comes to timeless colour contrasts, the monochrome look is a sure-fire way to ensure elegance.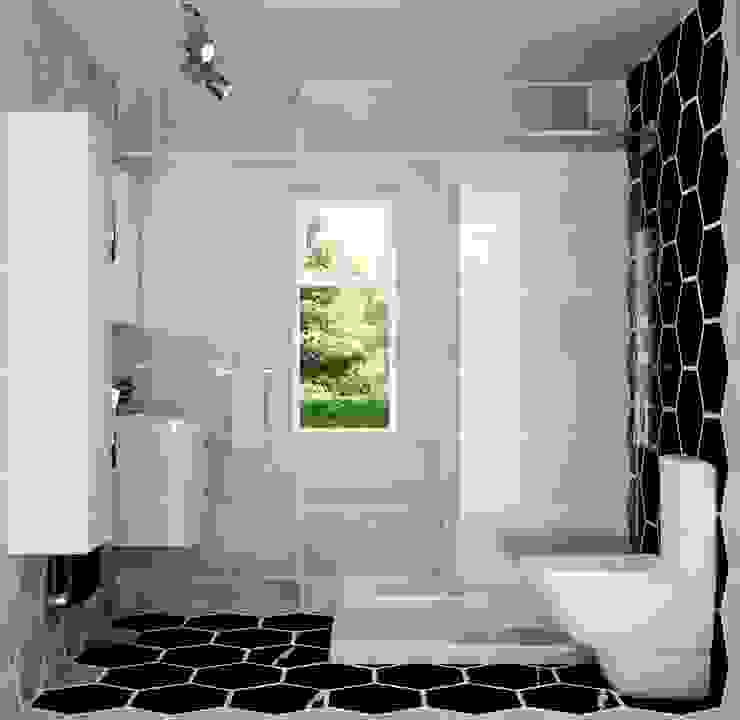 Bathroom interior design
Lena Lobiv Interior Design
13. Is it just us, or does this timber design remind anyone else of a spa?
14. A touch of greenery (i.e. plants) not only adds colour, but also freshness.