The happiest home is where there is harmony and love between the family members. Home is not everything about a beautiful space or how elegant the décor is. It's also about balancing the environment to keep the home energised with positivity for love and peace to prevail. According to Vastu shashtra, the Ancient Indian science for architecture, the Universe is made up of five energies- wind, water, earth, fire and space. Our home is a part of this big universe, the happiness of which is dependent on the perfect balance between these five energies. Apart from it, the colours of the world and basic human nature to stay connected with the environment and nature also determine the happy quotient of the home we dwell in. Today we have come up with simple ideas to make your home the happiest place where you can live forever happy together in love and harmony. Have a look!
​1. Home is where happiness resides
The moment you set foot into a well ventilated, well-lit and uncluttered room don't you feel engulfed by happy and positive energy? The first step towards a happy home is to keep your home well ventilated, filled with natural light in days and soft lighting in the evenings. Open the windows and let the air sweep your home fresh and keep stale and unhealthy air out. Use soft light or make arrangement for dimmers in light to create a relaxing and romantic environment in the evenings. It's worth an investment after a long day. Keep the décor minimalist and simple. Less is more and it surely your mind and soul organized too. Always remember to clean up the clutter before you leave the place. It will hardly take a few minutes of your time and will have lasting effect on the happiness of your home, family and mind.
2. Living peacefully in the living room
Living room has now doubled up to be a family room too where the family love to spend some quality time together. So keep the décor simple. Soft colours and delicate texture have soothing effect on nerves and keep the environment calm and cool. Choose colour wisely keeping it in mind. Green is a refreshing colour and makes the environment perfect for relaxation. Add a touch of green in your living room either through colour of the wall or furnishing or bring home the nature inside your room. Palm is the best plant to have in the living room. The added advantage with it is that it requires minimum care and yet flourishes.
Pop of colour mingling with natural freshness of palm in living room
3. Private and personal space of bedroom
Bedroom is personal space and each individual want it to be decorated and coloured according to their choice. However, blue is considered to be the best colour for bedroom as it has the power to calm the heart rate and lower the blood pressure. Keep the light soft and soothing for complete relaxation. Dress up the bedroom windows with heavy curtains to keep it dark even when the city light is blazing outside. Bed should be placed diagonally opposite the door and from bed the view of the room and door should be clear. Keep your bedroom clutter-free, bed made up and all the electronics away from it for a peaceful sleep and complete relaxation. As for the plant is concerned, lavender is best for its fragrance and colour it brings into the space.
4. Colourful cravings of the dining space
If blue calm the mind and soul, red does opposite of it. It excites your mind and prepares it for endless conversations. This is exactly what you want while enjoying meal with your family. Red is the perfect colour for the dining space. Though round table has been found to be socially inviting and will be add advantage in your red dining space, however, usually what we use is rectangular dining table. According to Vastu, the rectangular table should have curvy edges to avoid sharply cutting the energy flowing through it. Now all you need is happy meal with happy family.
Round table to socialize well
5. Shine of the bright kitchen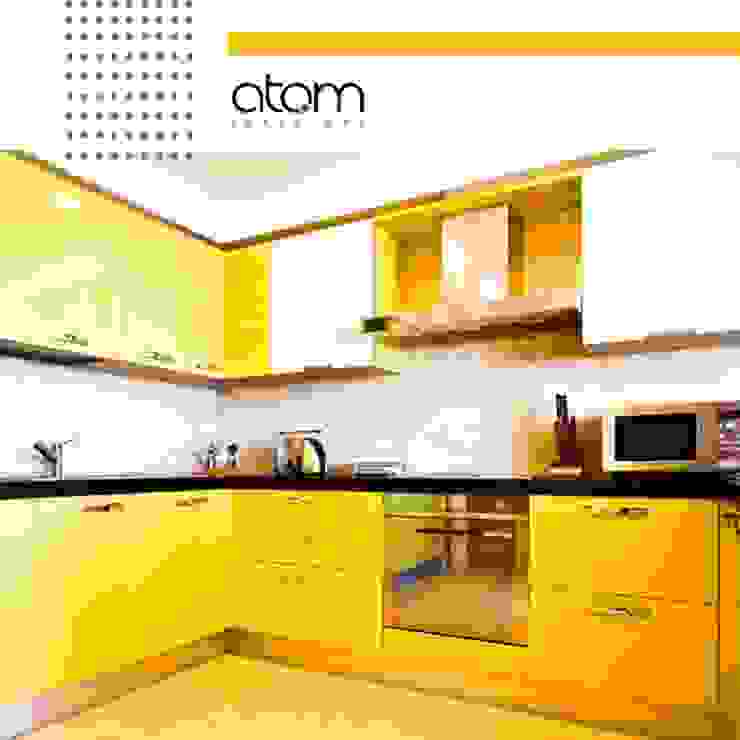 Yellow & Happy Kitchen!
Atom Interiors
The brightness of yellow brings in the sunny shine of happiness right into your kitchen. If you have open integrated kitchen and prefer to have breakfast there then make sure to add a generous dose of yellow in your kitchen. It will be a happy way to start the day, cooking and enjoying breakfast with your family surrounded by the colour of happiness. Hang spider plants in the kitchen. It has the power to absorb poisonous gases and airborne impurities produced in kitchen.
6. Freshness in the bathroom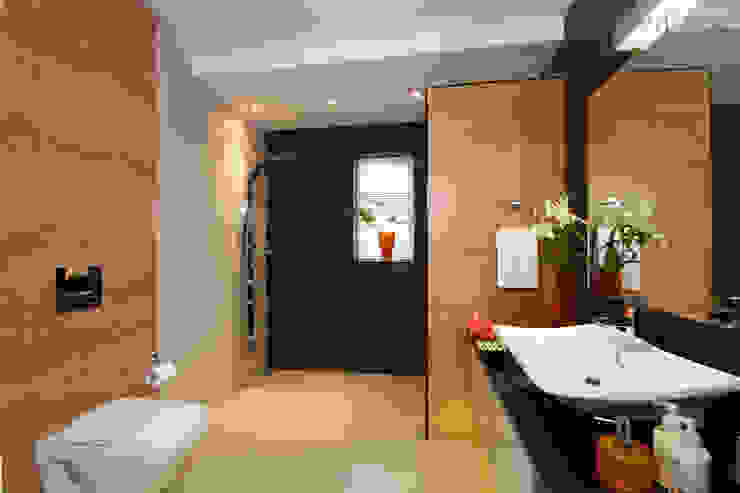 Kid's bathroom
Savio and Rupa Interior Concepts
According to Vastu, it's important to balance the energies of the home. Bathroom is a place dominated by water, so to absorb it use earthy tones in the bathroom. You can add the earthy element through towels, furniture or decoration there. Also always remember to close the toilet lid and keep it sparkling clean. Aloe Vera is a great plant for bathroom. It requires less sunlight and good for skin too.
7. Concentrating in the study
Purple activates creativity and attracts wealth in your home and hence is the best colour for the study or work space of your home. With children at home whose room also is the study space for them, make sure that it is flooded with natural light. Research has shown that concentration is good under natural light in comparison to artificial light. Sharp lines and angular shapes should be used to design and decorate the study as it reduce tiredness and increase efficiency. Make sure that the study table is not facing the wall as it will act as a hindrance to creativity and concentration.
8. Seating arrangement keeping in mind each individual
It's nothing surprising to have individual character in each individual of the family. That's what family is made of. It's we who have to plan sitting arrangements in the home keeping in mind the preference of each individual. If someone in your family is introvert, he will be more comfortable in individual seat than sitting on sofa. Have a seat for everyone in the family to bring home love, care and happiness.
9. Right way to lighten up the mood in evenings
Evenings are the time when we get time to relax and rejuvenate with family and friends. Setting up the right mood can successfully be attained by right lighting. Use bright light if there is insufficient natural light in the home. Tinted light brings in warmth into the home. However, soft lights especially indirect lighting through wall washer is best when you really need to relax.
Get ideas for soft light for your happy home: 15 amazing ideas of washing up the wall with wall lighting